Getting Started with Kaha Sciences
Kaha Sciences systems combine high fidelity digital telemetry with patented wireless power technology to create high-quality solutions for your physiological monitoring needs. Paired with PowerLab and LabChart, this solution sets the new standard in quality and power for implantable, wireless telemetry in rats and mice.
Here is a guide and some helpful links to get you started.
Product Overview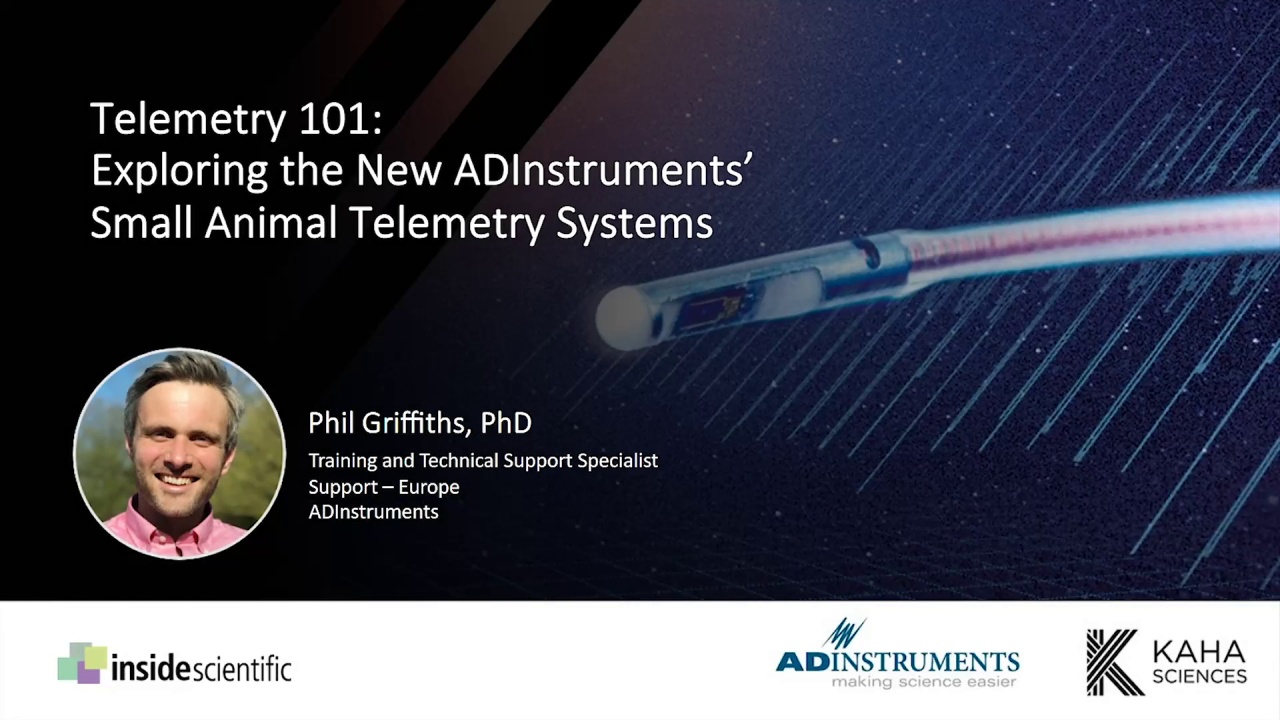 Surgical Instruction and Webinar Video Series
Most Recent LabChart 8 Software
LabChart Lightning Login
Don't have a licence yet? Sign up for our free trial
Research Application Overviews